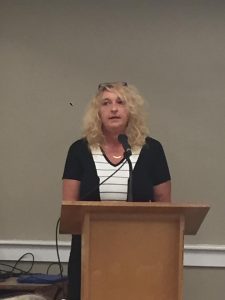 Lisa Wall, Editor of the News Herald, presented our program today. Lisa is the first female editor at the News Herald and has 17 years experience in multi media journalism. That includes print, digital, and social media. Last year the News Herald reached 1.4 million people digitally.
Lisa talked about the changes the Internet has brought to the industry. They put their focus on local news to stay in business and embrace publishing online.
If you are looking for a subscription to print or digital only or both check out their website.