Carolinas HealthCare System Blue Ridge COO Jon Mercer presented CHS-BR's Facility Plans. Jon is also a member and past president of our club. A lot of details were provided – for the full story see the link below. The Valdese ER is not going away!
http://www.morganton.com/community/hospital-unveils–year-master-facility-plan/article_1e8618f0-ca17-11e7-9785-73997bc6f89f.html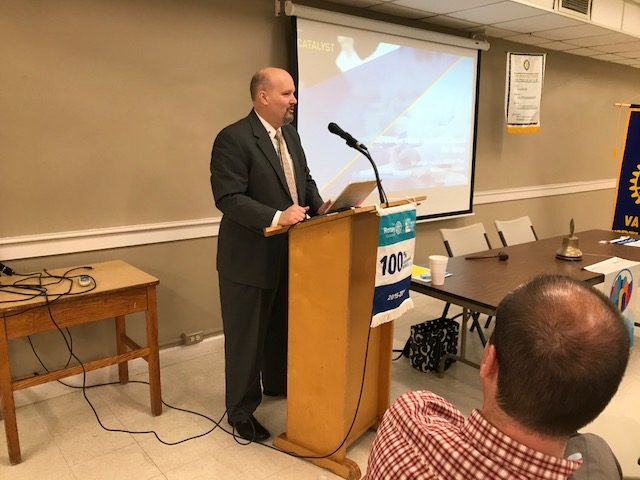 Dr. Lafferty presented his "3 Truths and a Lie" at this meeting. That is how we are getting to know each other this year.