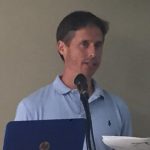 Mark Rostan with Campfire Homes taught us about Tiny Houses today. In addition to deciding if you can downsize to 200 square feet, you need to know about zoning, financing and mobility.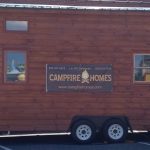 Campfire Homes is looking at the possibility of a Tiny House Community in Valdese that would have trails, community building, garden and storage area. What perfect timing with all that is happening in Valdese.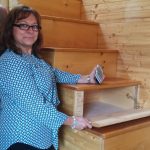 After the meeting, we were able to tour a model home with plenty of unique storage options. If you missed the tour, you can call 828-261-6275 to make an appointment for a tour.