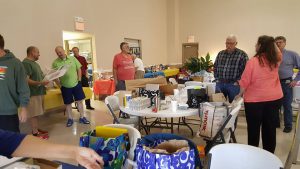 All successful people have a goal. No one can get anywhere unless he knows where he wants to go and what he wants to be or do. —Norman Vincent Peale
Our club wants to improve and we have a  3 year strategic plan to help.  You can read all the details including action items, but here is the overview:
Vision: To be recognized by our community as people of action and to be recognized by Rotary International as a well-rounded club.
Goals
Increase membership by 3 each year (while retaining)
Increase service hours done by club & percentage members included
Receive RI Presidential Citation and DG Club of Excellence
Increase Rotary Foundation Giving by 5%