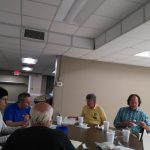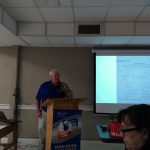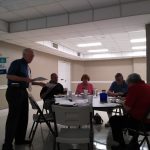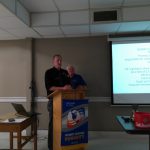 On May 9, Bruce, John and Thomas traveled to Columbia, SC for the annual meeting and presentation of money for research to cure Alzheimer's disease. At today's meeting, they presented what they learned.
Our Rotary District 7670 raised $90,000 for Alzheimer's research this year. Our Rotary area in the Southeastern US that supports CART raised $700,000 to hand out as grants. These grants are awarded to researchers with new ideas to help them get a start and get recognition from larger funding sources.
5 million people in the US have Alzheimer's disease. It is the 6th leading cause of death.
More facts about CART (Coins for Alzheimer's Research Trust)
100 % of every dollar goes to research
$6.5M in grants distributed 1999-2017