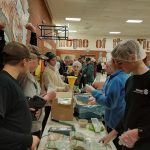 Interact Club meets the 3rd Friday, 7:40-8:05 am, in the auditorium.
2018-2019 Officers: Zakk – President;  Ashton – VP, Braxton – Club Administrator
Regular Meetings
(3rd Friday, 7:40-8:05 am, in the auditorium)
Feb 15 – Speaker: Dr. Gerald Mank, Gastroenterologist Carolinas HealthCare System Blue Ridge
Mar 15, April 19 – no meeting – Easter Break, May 17
Service
Saturday Feb 23 – Clean the Streets of Valdese, 9am at McGalliard Falls Park
Point System – There will not be a point system this year. We hope you will choose to volunteer because you want to make a difference in your community.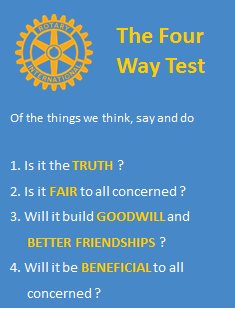 Interact's focus is
Leadership Development
Monthly meetings will include professionals from the community sharing about their careers and teaching leadership skills.
Community Service
Opportunities offered for a chance to give back and broaden one's outlook.
Faculty Sponsors: Kristie Stossmeister
Rotary Sponsors: Beth Heile, Alicia Mears
---
Rotary Club of Valdese will also sponsor Citizenship Awards each month with the presentation being made at a Rotary Lunch Meeting and during AE. Based in part of the 4 Way test. This is for any student in the school.
---