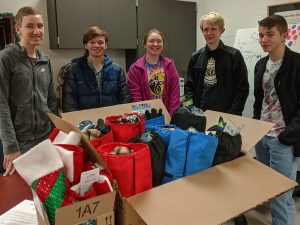 Interact Club meets the 12:55 to 1:25 the 3rd Wednesday in Mrs. Modak's room.
2018-2019 Officers: Gillian, President
RYLA March 26-29, 2020 – Black Mountain
Interact's focus is
Leadership Development
Monthly meetings will include professionals from the community sharing about their careers and teaching leadership skills.
Community Service
-Opportunities offered for a chance to give back and broaden one's outlook.
Faculty Sponsors –  Lillian Modak and Julie Barlowe
Rotary Sponsors – Beth Heile